Info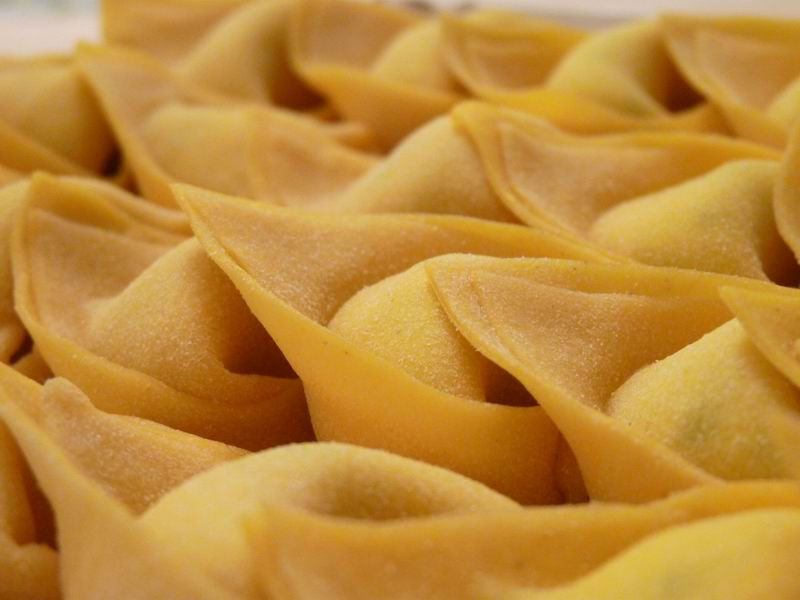 Emilia Romagna is home to some of the most famous pasta in Italy, from Tagliatelle to Lasagne, from Tortelloni to Ravioli. Not everyone knows, however, that these culinary icons are made using just eggs and flour and according to traditional handmade pasta making techniques, using a wooden board and a rolling pin.
Otto in Cucina, one of Bologna's most prestigious and modern Culinary Institutes, in collaboration with Yummy Italy, winners of the Global Industry Award Best Food & Wine experiences, offers you a unique course held by Helena, professional Sfoglina and handmade pasta teacher. Simply because someone knows how to make pasta by hand, doesn't mean that they know how to teach it. Helena, learnt specifically how to teach and carried out her Sfoglina Teacher Training with Rina Poletti, Italy's leading pasta making teacher. She is a bilingual mother-tongue English speaker and has been teaching both group classes and individuals from food loving amateurs to well-known professional chefs and culinary institute graduates (including many Le Cordon Bleu graduates) for several years.
The class which is heavily skill focused, aims to teach students how to use their board and pin to create a sfoglia and pasta with wonderful texture, incredible bite and unforgettable flavour. Contrary to popular belief, making pasta with a rolling pin is not as difficult as it seems; with the unforgettable, eclectic and fun techniques that Helena teaches, after a morning's class, you will be able to reproduce your own handmade pasta at home. Obviously, practice is key, but technique is fundamental. All students will have their own work stations with a board and 90cm rolling pin (36 inches) and guided tuition. Classes start with a welcome breakfast and a brief history of pasta from Roman times to the present day and move on to learning how your board, benchscraper and rolling pin become your best friends in order to create the tastiest pasta possible. You will also learn how to make Bologna's iconic Ragù, served rigorously with handmade Tagliatelle.
What's included:
Welcome Breakfast and Espresso
Tuition by a professional mother-tongue English sfoglina and Sfoglia teacher
Tuition of various shapes including the classic Bolognese Tagliatelle and Tortelloni
Tuition of a Traditional Bolognese Ragù
Tuition of one other classic condiment
All Ingredients
Three course pasta-based lunch including dessert
Wine from a local winemaker of excellence and a brief guided tasting by our in-house sommelier
Recipe sheets
Branded apron
Coffee, Water
When: Every Friday (please check calendar) from 10am - 2 pm
Price Per Person: €140 payable in advance (via credit card or PayPal)
Where: Otto In Cucina Culinary Institute, 10 minutes by taxi or bus from Central Bologna
Want to know more about Helena, your teacher?! Click here!